Looking to live a big suburb that is affordable? Zillow and Yelp have you covered: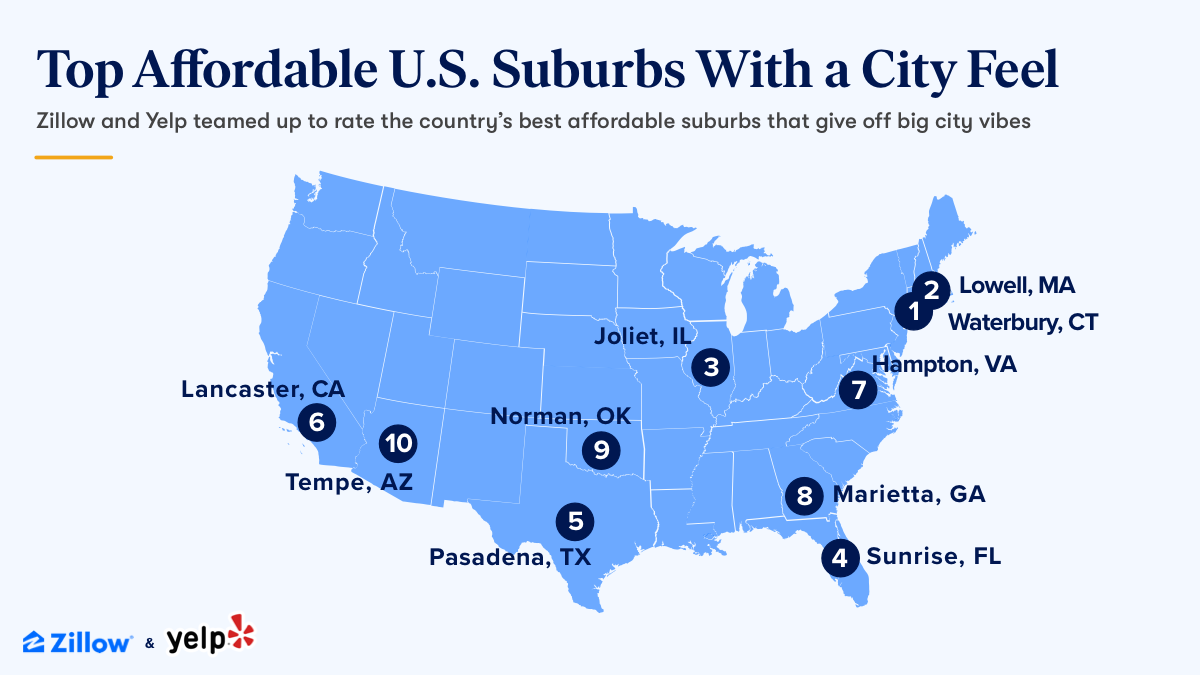 Increased opportunities to work remotely are pushing more Americans to rethink how and where they want to live. But even if there's less of a need to live as close to urban job centers, traditional urban amenities — think restaurants, nightlife, museums and sports venues — remain a big draw and demand for city living remains high. As a result, many buyers may seek places that balance the space and affordability of the suburbs, while still maintaining that big-city feel.

A new "Cityness Index" created by Zillow and Yelp Inc. helps identify the U.S. suburbs that best strike that balance. Key metrics include housing affordability compared to the nearest big cities and to the country at large, housing availability, the mix and diversity of businesses — including restaurants, nightlife and the arts — and consumer reviews and check-ins…

There were four individual Yelp indicators evaluated for each suburb to determine its cityness.

1. A mix of businesses similar to major cities

2. A diversity of restaurant and nightlife businesses

3. A diversity of arts businesses

4. A high level of consumer activity
This is an interesting suburban niche to highlight: communities for those who do not want to live in a big city but want more affordable housing and want to have some urban amenities. Of course, people could find this in less affordable suburbs or suburbs near the big city or other suburbs that have these more urban amenities. Is there something inherently more appealing in being in one of these big suburbs?
The reason I ask is that many Americans equate suburbs with small town life. The appeal of suburbs for Americans involves features often associated with smaller communities including lots of single-family homes (as opposed to denser concentrations of residences) and local control. Big suburbs often have a lot of jobs and can be significant jobs centers within a region. Furthermore, they could offer a mix of more dense housing as well as single-family homes. But, these big suburbs are also close in size to legitimate small big cities including Providence, Rhode Island, Chattanooga, Tennessee, or Akron, Ohio.
Perhaps if you live in a large metropolitan area, it matters less if you live in a particular suburb and more if you live near your work and desirable amenities within a certain budget. If this is the case, perhaps living in a suburb of over 150,000 people does not matter much. It is still more suburban than the big city but you are not at the edges of sprawl and the price is right.