An AP story highlights how "Democrats march deeper into suburbia" and discusses the role of density: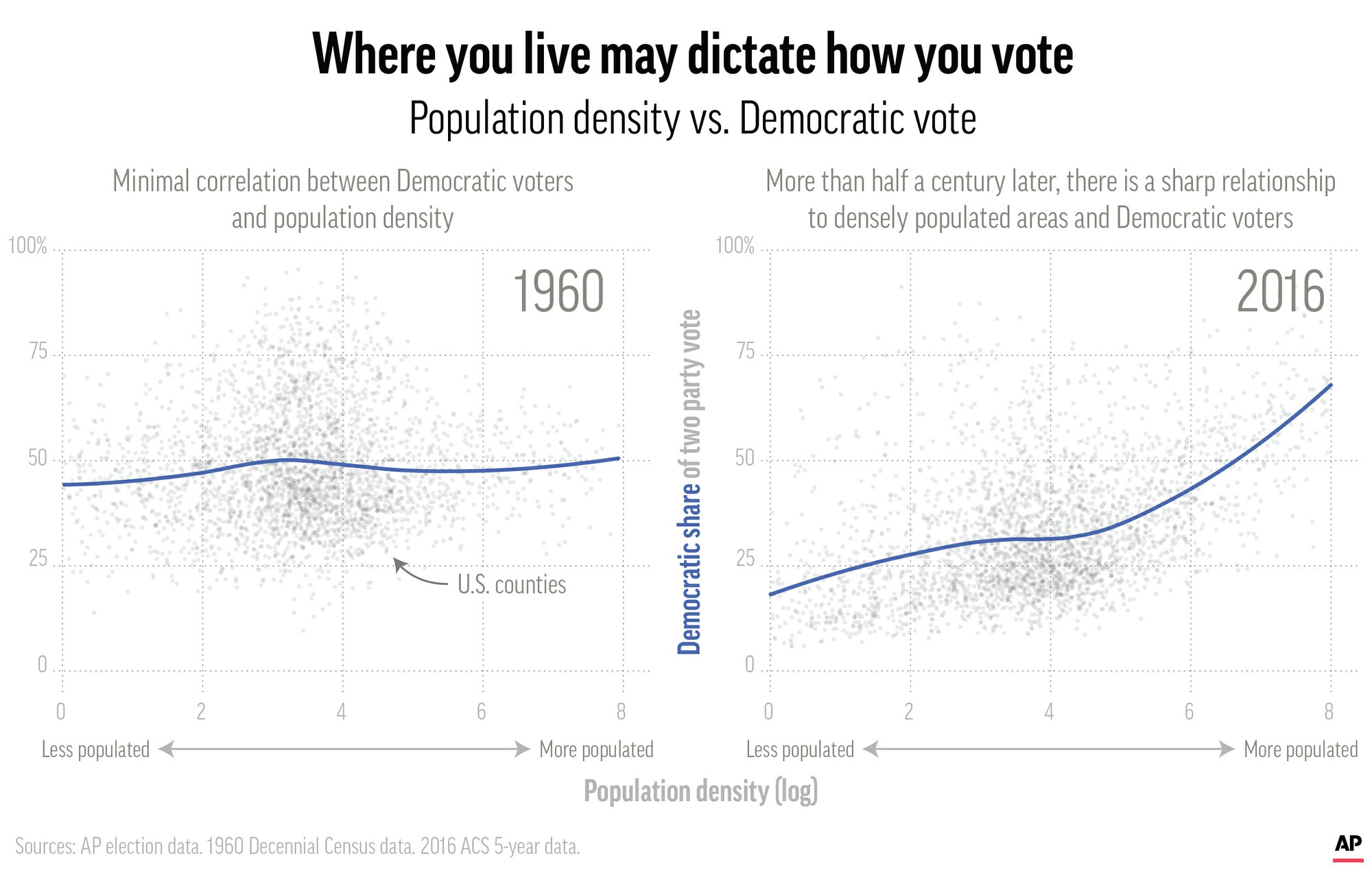 For decades, an area's population per square mile has been a reliable indicator of its political tilt. Denser areas vote Democratic, less dense areas vote Republican. The correlation between density and voting has been getting stronger, as people began to sort themselves by ethnicity, education, personality, income and lifestyle.

The pattern is so reliable it can quantified, averaged and applied to most American cities. At around 800 households per square mile, the blue of Democratic areas starts to bleed into red Republican neighborhoods.

A purple ring — call it the flip zone — emerges through the suburbs…

In Dallas, the purple ring through the suburbs was 18.7 miles in 2016 out from city hall, at an average of 714 households per square mile. The border runs close to AT&T Stadium in Arlington, where the Dallas Cowboys play. Arlington is a so-called boomburb that morphed through new construction from a suburb to a city of 400,000.
A few thoughts on the potential role of density. First, an additional graphic (see below) works with the last paragraph cited above to draw concentric circles a city. This, however, suggests density is linear as one moves further out from the city. In general, this may be true but it would be interesting to see how pockets of higher density suburbs at different distances from the city affect these patterns.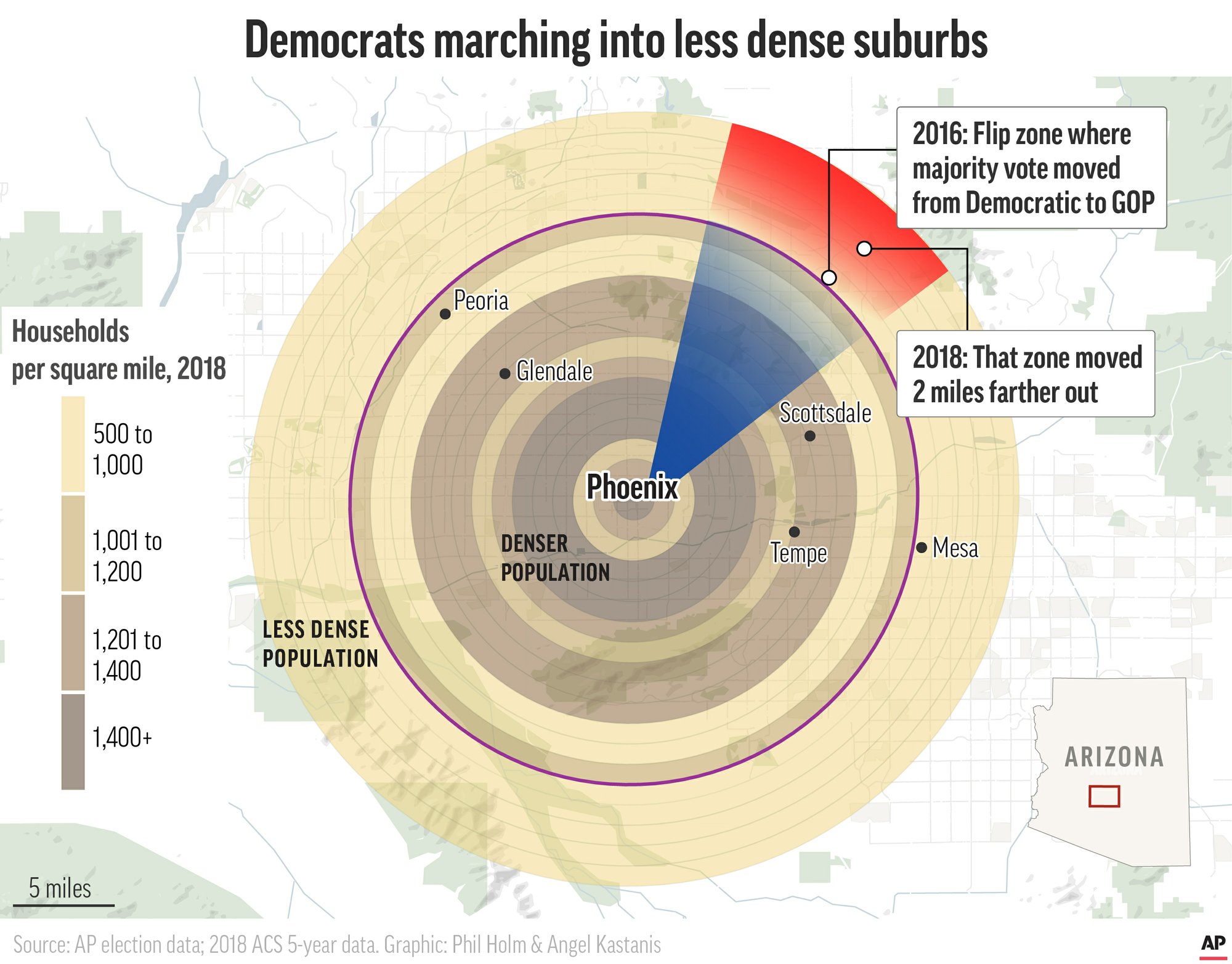 Second, Is it density that predicts these outcomes or factors related to density? A third chart in the story looks at the population demographics at different densities and shows differences. Does the density come first or the population changes? The analysis here suggests a relationship or correlation but it is not clear whether this analysis accounts for other possible factors.
In the larger picture, what do Americans think about having these "flip zones" or middle suburbs be the current political battleground? For example, one current argument about getting rid of the electoral college suggests certain parts of the country should not a disproportionate sway over other more populous parts of the country. Right now, these middle suburbanites, particularly in swing states, have the influence and both parties want their votes. Are the interests of these suburban voters the interests of the entire country?