I argued a few days ago that the American system is set up to encourage people to purchase bigger homes. Look, the system is working! Americans continue to build and buy bigger homes.
The latest numbers from the U.S. Census Bureau show newly-constructed homes in 2017 are 4 percent larger on average than a decade ago. And they come with a larger price tag — the average price of a new home jumped 23 percent from $313,600 in 2007 to $384,900 last year. Meanwhile, the average family size in the U.S. continues to shrink, from 3.33 persons in 1960, to 2.54 in 2017…

Below are some takeaways from the Survey of Construction data released in June. Based on the most common features, the most popular home built in 2017 was a two-story, two-garage home with more than four bedrooms and three bathrooms.
Several graphs highlight the proliferation of bedrooms and bathrooms in recent years: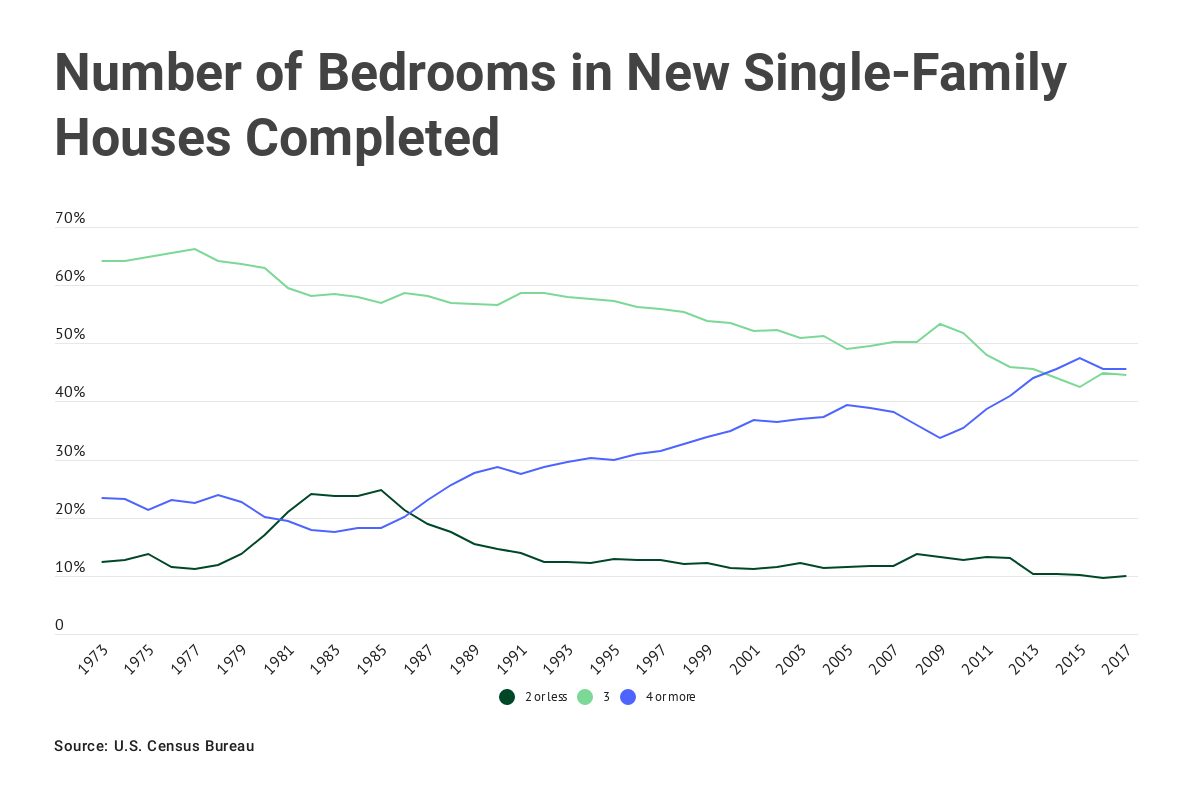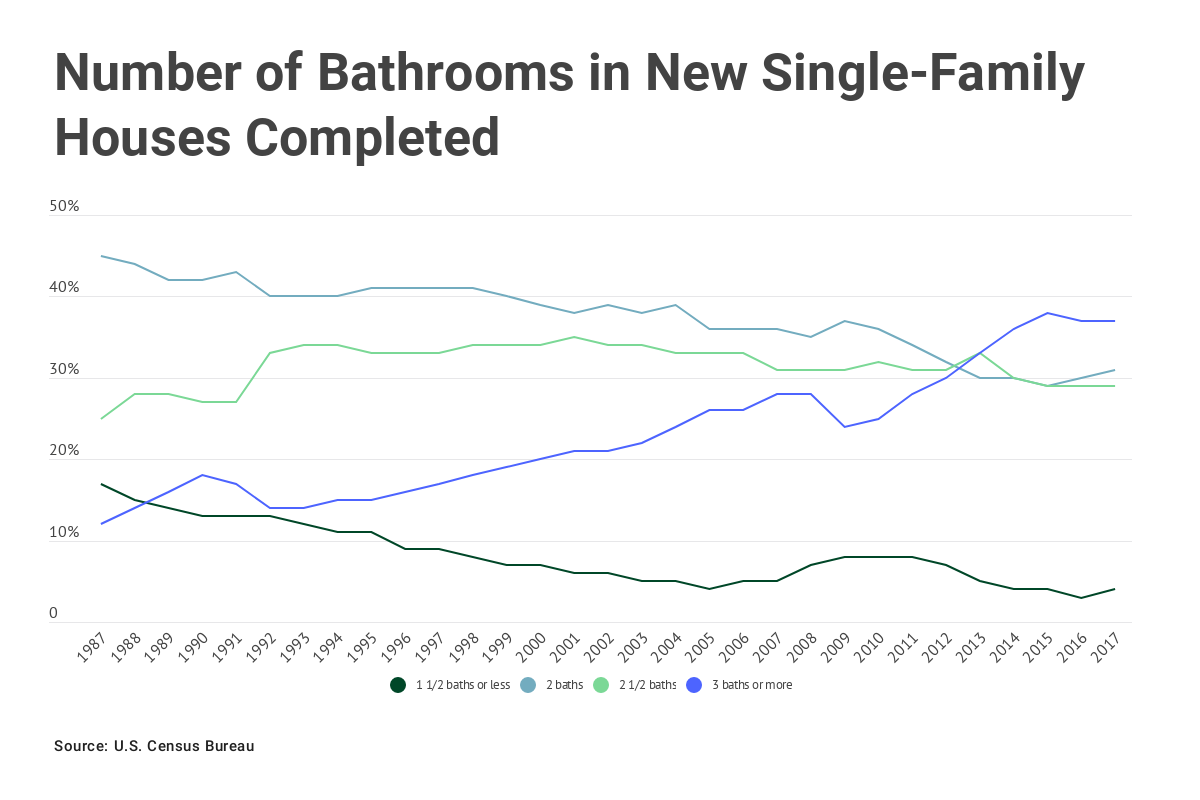 Even with plenty of critics, American builders and buyers still seem to want larger homes. Perhaps the market is primarily open these days to wealthier buyers and builders may not be interested in constructing starter homes but this is not an isolated blip in the data: for decades, Americans have sought larger homes.